How it Works
HOW TO START!
Fill your favorite good green cleaner bottle with 32-ounces of tap water.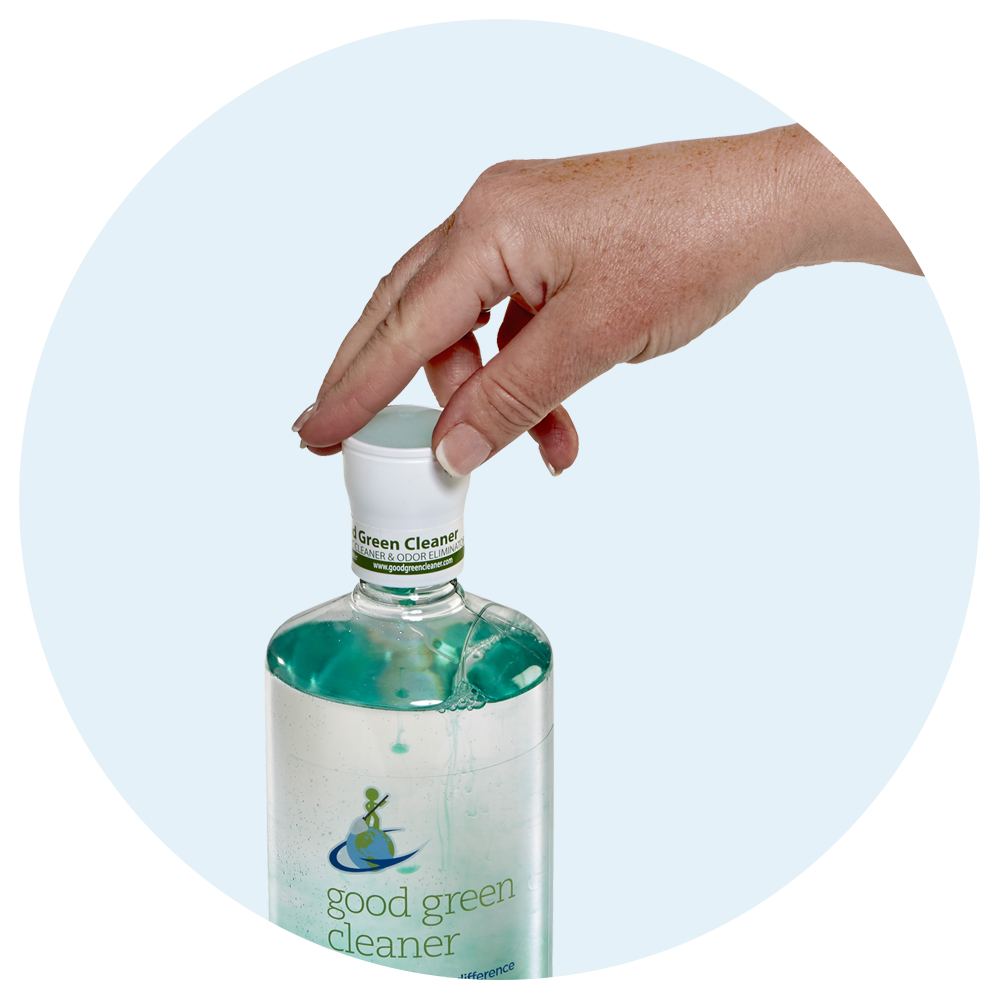 TWIST UNTIL YOU HEAR A SNAP
Twist your tamper-resistant good green cleaner refill pod onto the bottle until you hear a snap. Watch your good green cleaner magically fill the bottle.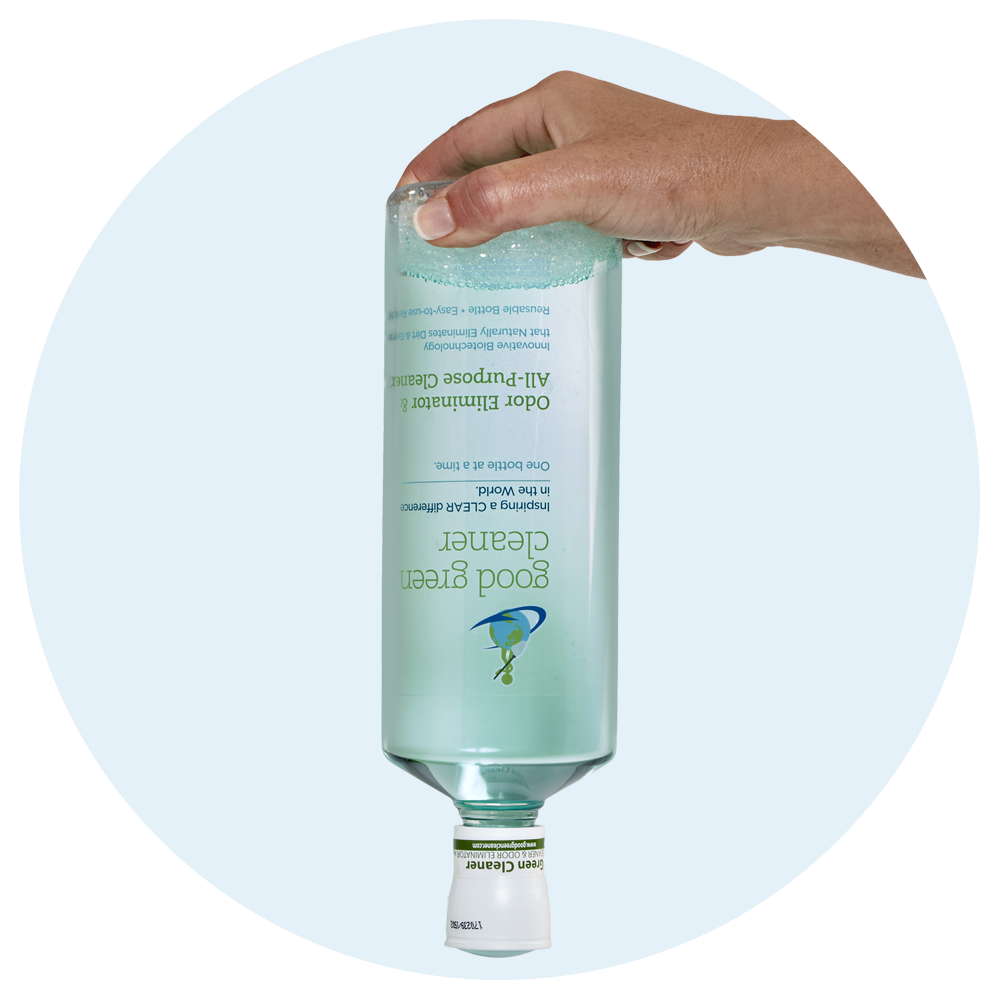 TWIST & MIX
Unscrew your refill pod from the bottle and replace with your spray nozzle. Give a little shake to mix the cleaning fluid with the water.
READY, SET, GO!
Enjoy an amazing cleaning experience! Free yourself from toxic cleaning chemicals and enter into a new world of clean that you can feel good about --for the earth, your family and your home.